Mobile application software is developed for handhold devices such as Smartphones, Tablets. Smartphones Market Growth and users numbers are drastically increasing in the recent years. Users want to be connected with the applications (like business, social networking) all the time. Smartphone is the primary factor to connect the user with applications all the time.
Mitrahsoft's Mobile application development team with expertise experience in developing Cross Platform Mobile Applications.Cross platform development allows the reuse of the Application resources for multiple platforms like iOS, Android, BlackBerry, Windows Phone etc.
Our expertise experience in developing cross platform mobile application with Apache Cordova / Adobe PhoneGap and jQuery mobile . We offer reliable, cost effective development and maintenance of mobile applications that suits all your business needs.
Our Android App

Task list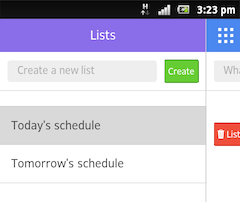 Task delete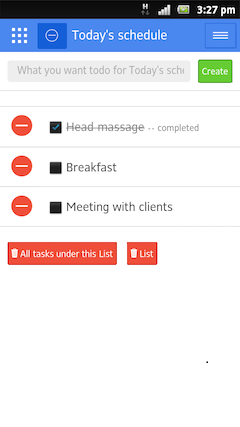 Task reorder